The 2023 "Adtech of Westeros" Map Is Here — Are You On It?
September 2023
#Engagement
#Monetization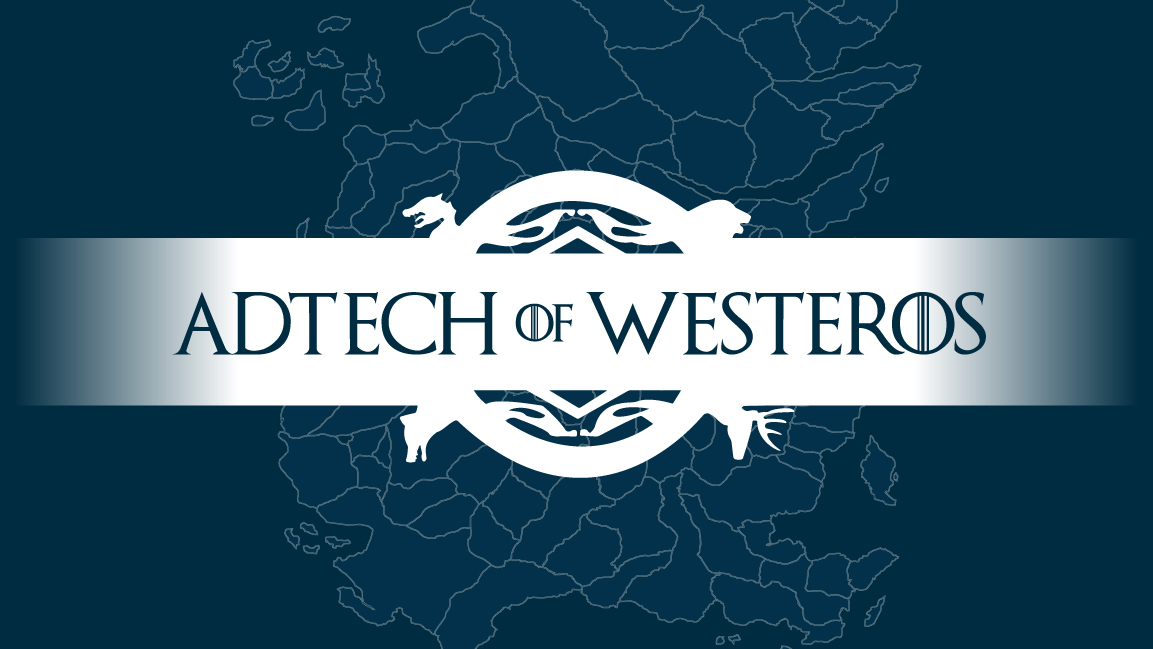 If they start playing the 'Red Wedding' music, I'm out of here
Every year, organizations put out prestigious lists, and people clamor to see if they've made the grade. "30-under-30" lists, Oscar nominations, Inc. 5000's fastest-growing companies list — all of these are anxiously-awaited, hotly-discussed, and incredibly prestigious.
It is in this spirit that Insticator has released an updated-for-2023 version of their "Adtech of Westeros" map, which envisions the titans of the ad tech industry as participants in the world of "Game of Thrones," the massively-popular HBO original series that ran from 2011-19.
Insticator's CEO, Zack Dugow, has long held a fondness for the show, playfully drawing parallels between the cutthroat world of Westeros and the cutthroat world of business, writing on Four Lessons Business Leaders Can Learn From Game Of Thrones back in 2019. In 2022, Insticator released the first version of the map — and the game truly changed.
The map and presentation made a huge splash when unveiled. Web companies were placed in Westeros countries and kingdoms, while founders and executives were made noble lords and ladies. Dugow examined data, deals, and company information that were dominating in the adtech industry by categorizing companies based on their partnerships, sectors, and recent significant actions. He collated data from all around the industry, so that the map would contain all the "most-important players of the adtech landscape."
While being on the "Adtech of Westeros" map may not be  as prestigious as receiving an Oscar nomination, peoplesure are having a lot of fun with it. In fact, when the 2022 map came out, audiences only had one problem with it.
"People kept asking, why aren't I on there?" Dugow said.
So, for 2023, the Insticator team kicked things up a notch. Deepening and expanding upon the map, the 2023 iteration contains many more businesses and executives than the original. Stress balls shaped like shields made the perfect accompanying swag at the convention table, and banners showcasing the map formed the backdrop of a presentation Dugow gave at the AdMonsters publishing forum this summer.
We haven't stopped there. With the landscape of adtech shifting all the time, and HBO's new "House of the Dragon" series bringing renewed interest to the lands of Westeros, Insticator has already begun thinking about changes for the 2024 map. Part of that includes the continued use of the nomination form, which will once again empower individuals to submit nominations if they believe their company deserves a place among the North's esteemed swords and shields, or if they envision their company riding into battle alongside the Targaryen hordes.