Home

Products

Full Ad Management
Earn more with audience data-enriched ad serving - all the smarts, none of the hassle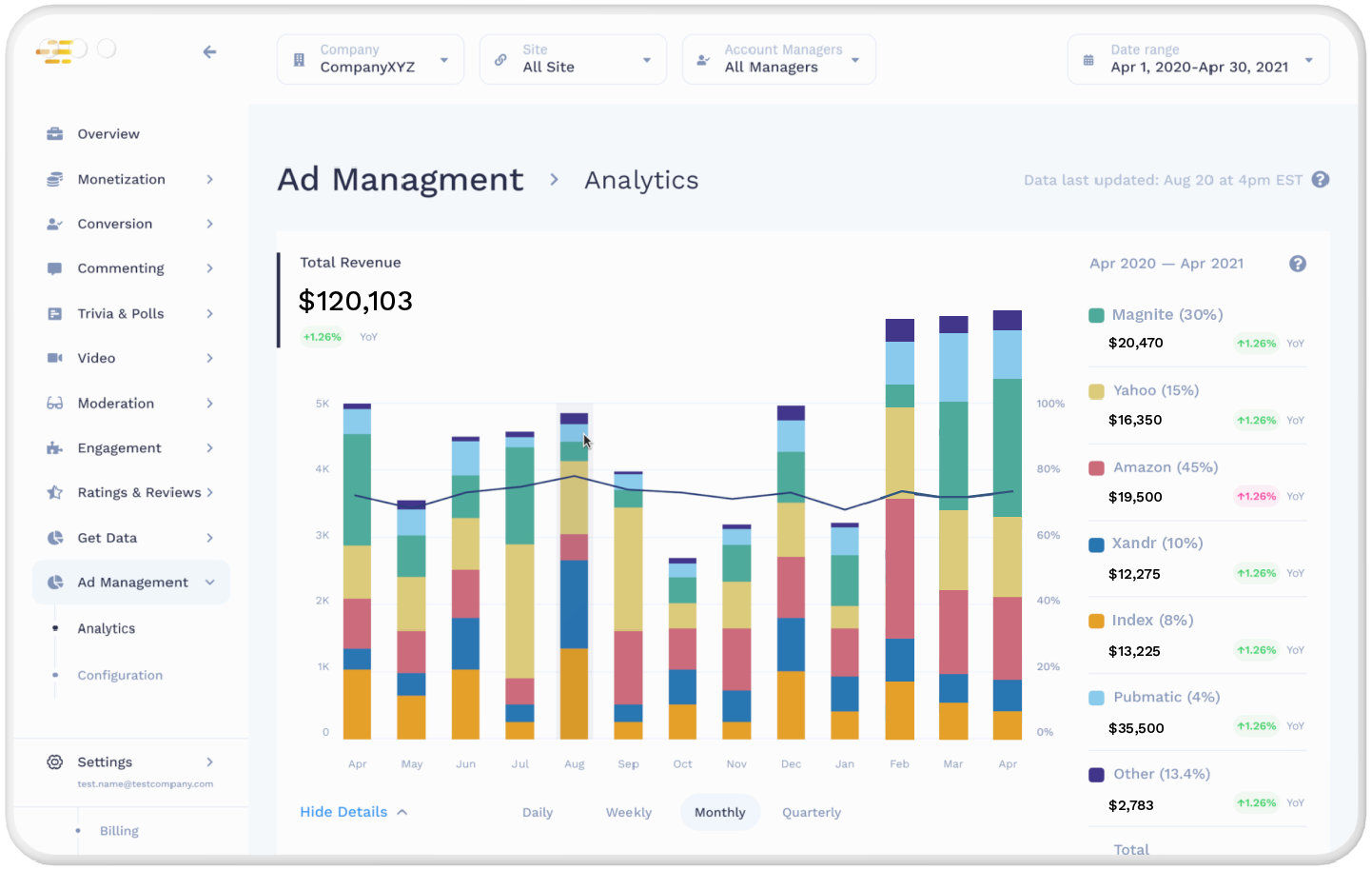 Level Up Your Ad Inventory with Full Ad Management
Our innovative full ad management platform brings you display ads, video, engagement and audience data all in one easy solution.
Effective Ad Formats across Mobile, Desktop and Video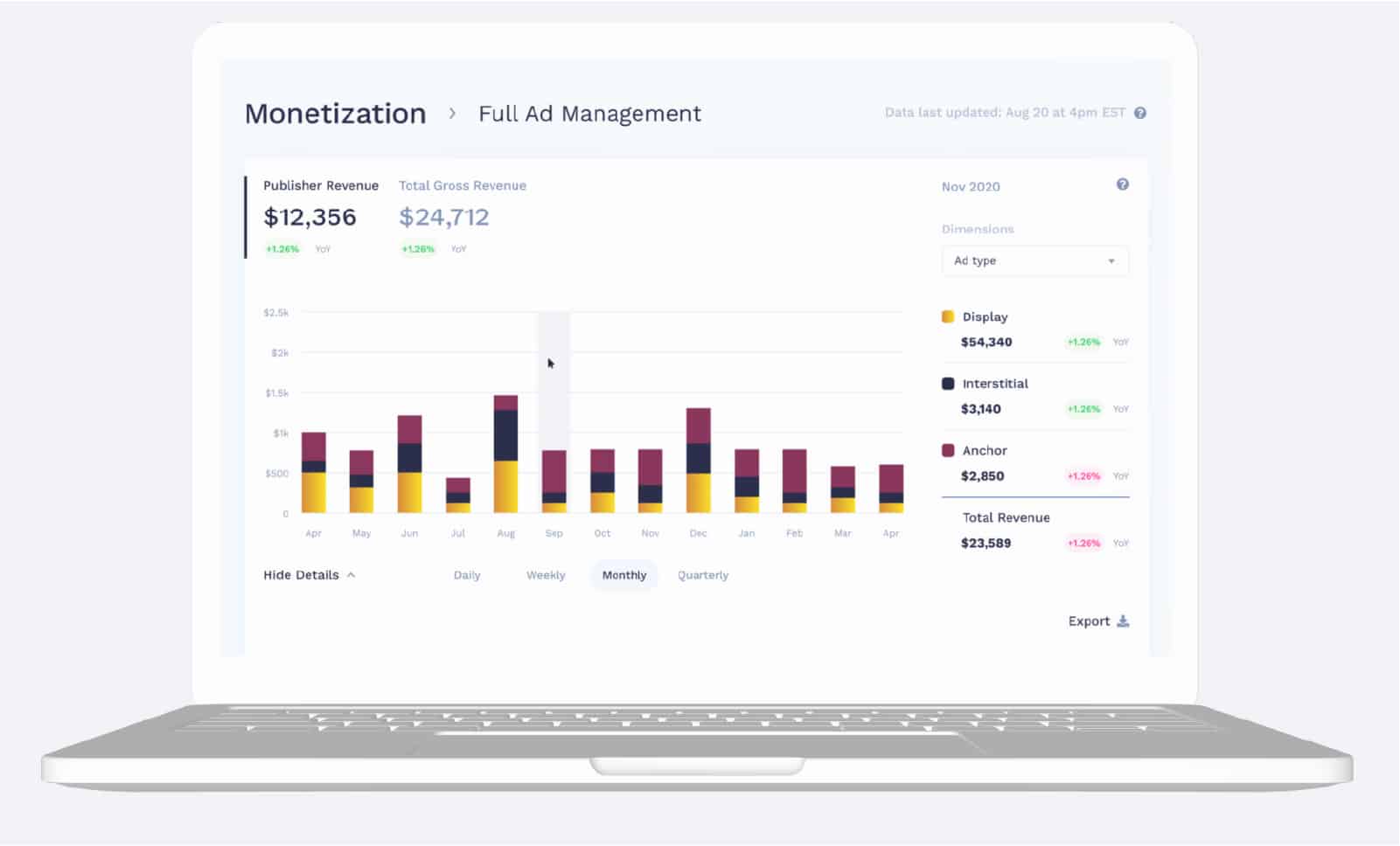 Reporting That Gives You All of the Details. Controls That Allow You to Stay in Charge
Optimized Ad Delivery for Improved Viewability
Maintenance Free. Hassle Free
Gain Access to Integrations with Multiple Identity Providers
Built for Speed and Performance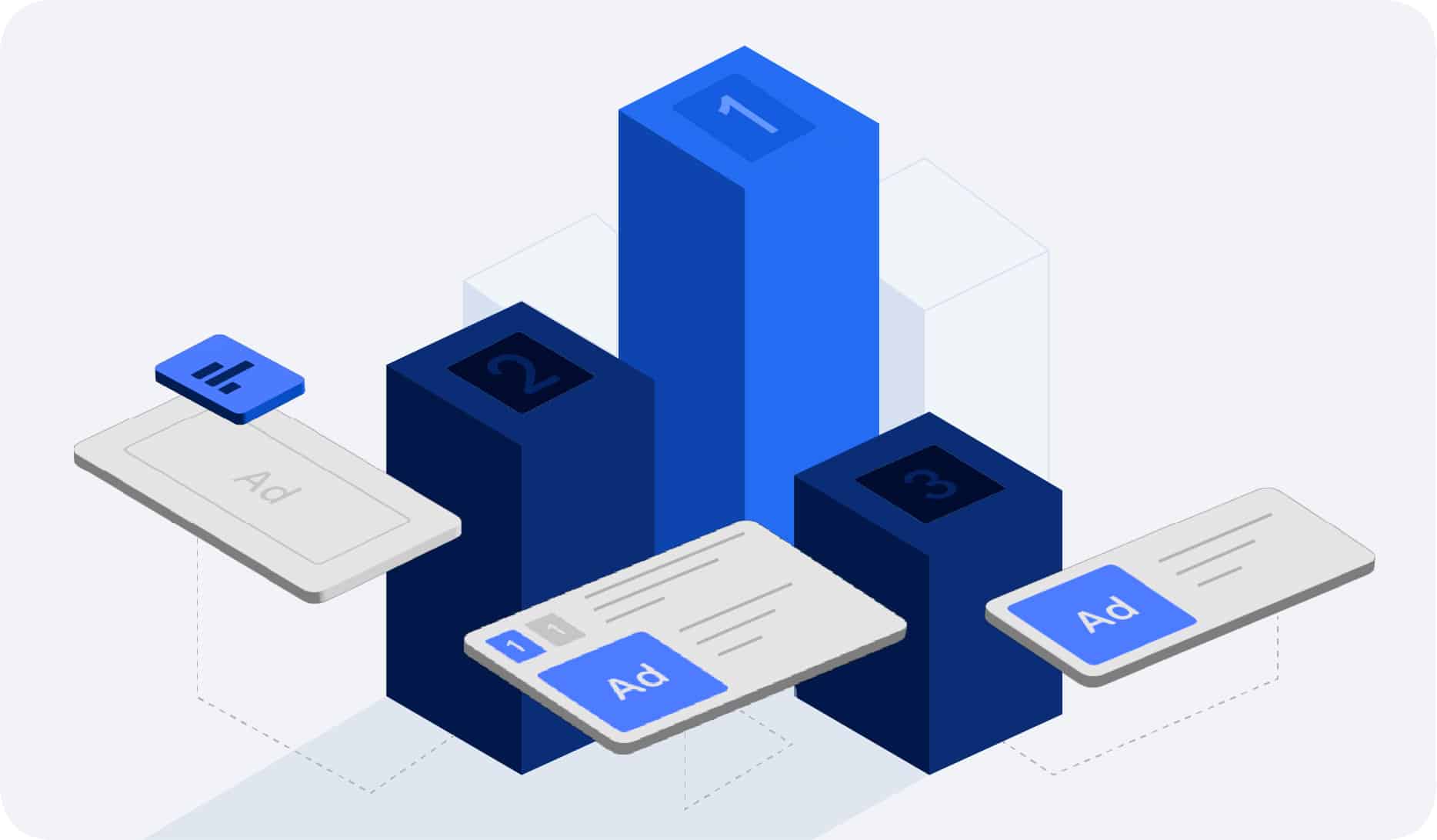 Ad management is a vital part of any successful business today. With so much being offered and so many competitors in the market, it's important to find a way to stand out from the crowd. Proper advertising helps with connecting you to your audience, increaseing your brand awareness, and prospecting new buyers. The role of advertising management is to develop and place the ads in the most relevant places that will bring the best results, and is the process of planning, overseeing, and controlling various advertising elements meant to influence your audience decisions. 
Ad management platforms are very useful and powerful tools used to maximize the efficiency of ads by handling the majority of the complex and highly methodical and statistics based work for you. Although, there are some limitations to the average ad management platform. Just as with most things tools, you have to pick and choose which elements are important to you and your business, maybe sacrificing in some other areas.
Insticator is different in that we full ad management platform has everything you need. It brings you display ads and effective formats across mobile, desktop, and video, as well as engagement and audience data all in one place. Since it's a 100% managed service, meaning minimal effort for you, you can get the best out of your display, instream, outstream, video, and native ad formats.
With Insticator, we try to meet your needs where they are and with the complicated and technical world of advertising we realize there may be a lot of them. We believe it's better to try and prevent a problem before it develops into something far larger than intended, and to use the means of having full control over an ad management platform built to aid your company. You shouldn't have to sacrifice pieces of your advertising efforts to grow other aspects, and so we've made it to where everything is in one place. 
Cut out the hassle and start growing your audience today by choosing Insticator Full Ad Management Platform  to ensure that you're getting the best out of your website and your ads.
"Insticator are a genuine pleasure to deal with, they are professional and friendly and they really know what they're talking about. They are also very proactive in finding ways to maximize revenue generated by site visitors beyond standard ad placement. Even the smallest of questions are dealt with professionally and lightning fast. I highly recommend them to anyone looking for a complete ad management solution."

"Their account management team is attentive. They were also very patient with us as we worked through a longer-than-typical internal implementation process. They also have an amazing ad ops team that generate significant revenue in addition to the engagement from the widget."
"Insticator is a solid solution for additional revenue and bidding pressure in our stack. They are consistently among our top performing partners."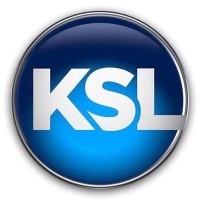 "Insticator has ensured consistent monetization across our ad stack. The greatest benefit, aside from revenue lift, has been partnering with them on making their publisher offering one of the best available."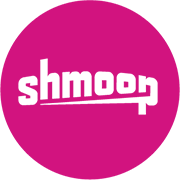 "The way to engage the user is the best thing about the Insticator widget. Also, we can use it to get insights for other customers. They increase our incomes without sacrificing other inventory partners."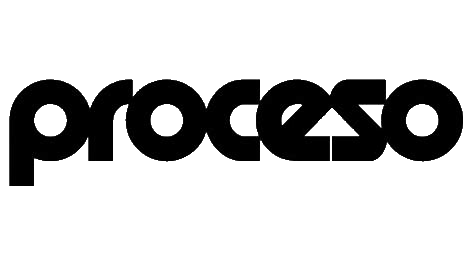 See how Insticator can help you get more value from your ads