Insticator Named to Inc. 5000's 'Fastest-Growing Companies' List for the 6th Time
August 2023
#Engagement
#Monetization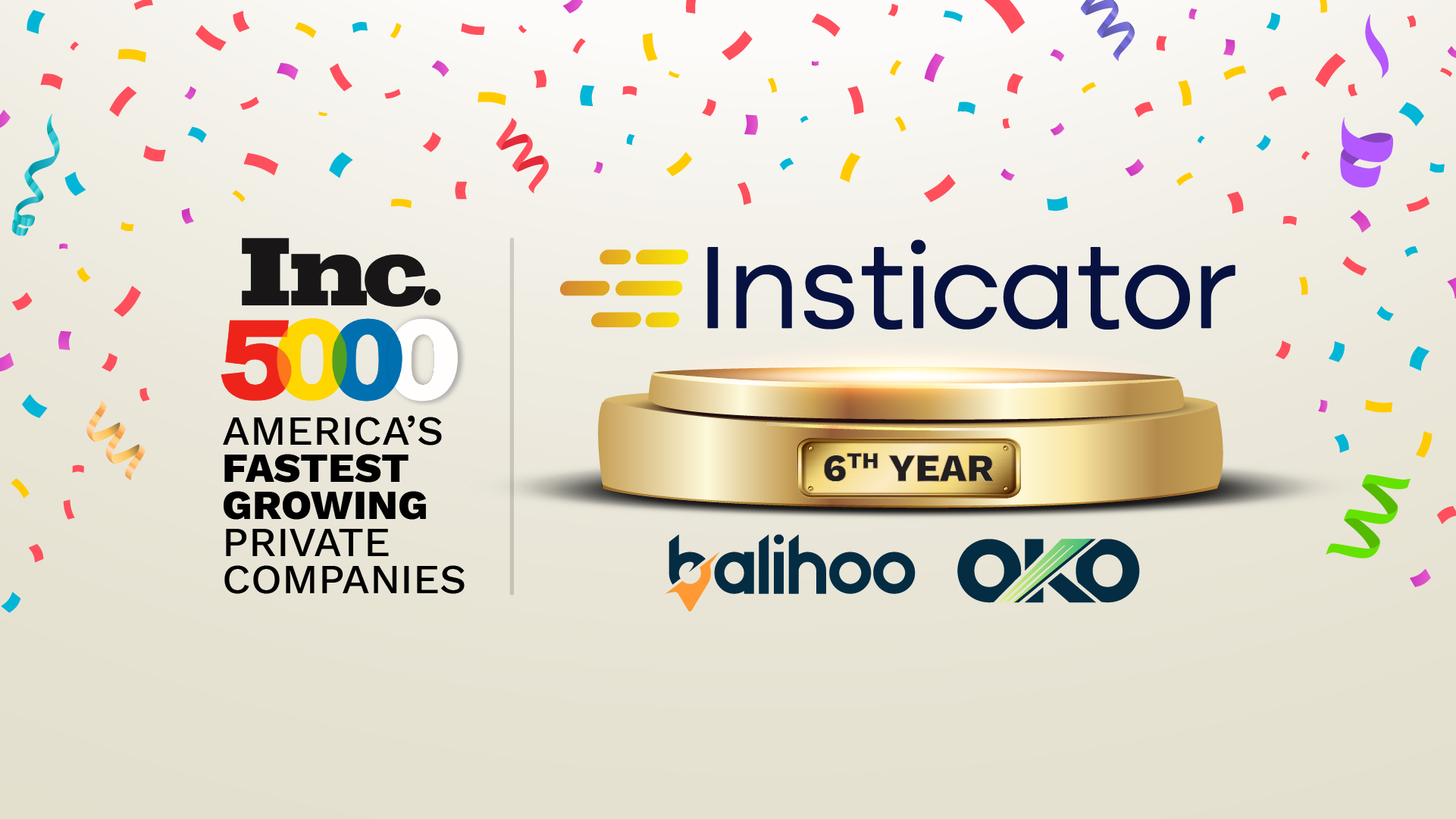 NEW YORK (August 15, 2023) – Inc. Magazine has revealed that Insticator, a global leader in engagement solutions for online publishers, has ranked #4554 on the prestigious "Inc. 5000" list, following a year of explosive growth, strategic acquisitions, and the refinement of already-innovative products.  The list, devoted to the fastest-growing private companies in America, is an ode to the American business sector and a feather in the cap for any company that appears on it.

"When I think back over the last decade, we have accomplished a lot at Insticator and most of it's due to our team being nimble, hungry and creative. I'm looking forward to us making this list for years to come as we are hungrier than ever," says Insticator founder and CEO Zack Dugow. He further adds, "The credit for this really goes out to our team all over the globe."

With millions of private companies in the US, only a small number ever make it this far, to what Inc. calls "the most-exclusive club in American entrepreneurship." In a difficult year for the adtech industry, Insticator has survived — and thrived — weathering market forces, a changing landscape, and a crowded field of competitors.

One big move in recent months was the acquisition of Balihoo, the leader in multi-location marketing, with powerful media automation technology supporting franchise and multi-location location advertisers, whose clients include Kohler, Pearle Vision and Trek Bicycle Corporation.   The acquisition expands Insticator's capabilities for Advertiser clients, while creating new opportunities to directly connect Advertisers with Insticator's premium publisher partners.

"We are pleased about the multitude of opportunities this acquisition presents," Kevin Lange, SVP, General Manager of Balihoo, said recently. "Through our collaboration and alliance with Insticator, we will unlock new avenues for growth and innovation. Balihoo has always been an innovator of digital solutions to power local brick-and-mortar businesses. Joining forces with an Inc. 5000 company like Insticator brings us exciting new opportunities to help our clients thrive in this increasingly dynamic industry."
Over the 11 years since Insticator launched, they have expanded into an international company producing a wide variety of engagement and monetization products to help publishers maximize their returns, including commenting platforms, content-engagement units, video units, and more. The Insticator family of companies includes Insticator, Balihoo, and website monetization company OKO.