Supply Side Platform: What is it?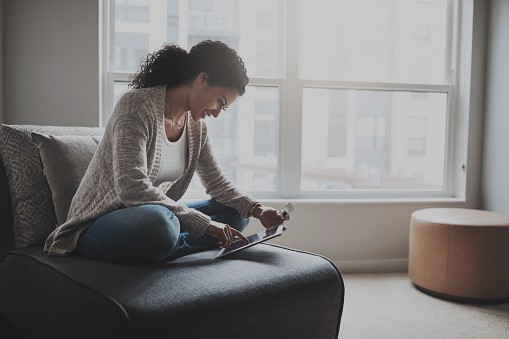 Have you ever wondered "What is a supply side platform?", how supply side platform advertising works, or what the supply side platform definition may be?  Traditional publisher advertising methods continue to inspire the way digital ad sales are done. Print advertising already served as a successful model for reaching target audiences, which is what display advertising set out to do in the virtual marketplace. However, the rapid growth of the display ad industry forced publishers to craft more dynamic solutions that benefit bidders and buyers both. 
The demand for fast, tech-savvy, and versatile ad formats is growing, leading publishers to seek out smarter solutions that help them manage the ad bidding process. Insticator's Supply Side Platform offers higher CPMs, more accurate targeting, and user-friendly implementations to help you seamlessly integrate with any number of providers. Keep reading to learn about what supply side platforms are, how they work, and what they can do to boost your web monetization revenue.
What is a Supply Side Platform?
What is a supply side platform? Also known as a sell-side platform, supply side platform advertising allows you to utilize programmatic technology to manage the supply, distribution, and overall sales of different ad inventories. Essentially, a digital media publisher can use SSPs to sell ad space on their website using more dynamic and profitable means. This is one of the integral features of real-time bidding, which is a global market that pulls in $15 billion in the U.S. alone.
SSPs allow publishers to invest in dynamic AdTech platforms that can be utilized to buy, sell, manage, optimize, and compete with ad space on mobile apps and publishing sites. In other words, SSPs allow you to streamline your control over how interactive ad types and video ads are displayed to the end user.
The supply side platform definition may sound similar to a demand-side platform, and that is because these two platforms work very similarly. The technology that powers DSPs, which allows marketing companies to buy the most affordable ad impressions at the best price, is the same technology behind an SSP. Publishers use it to maximize their ad prices and get the most lucrative bids to boost revenue across all inventory types.
Why All Publishers Need an SSP to Propel Ad Selling Success
The advantages and features that SSPs offer to publishers are too many to count, with a number of key benefits centering on speed and dynamic automation. Publishers can utilize privately-gathered 1st-party data to drive higher bids and hone in on audiences with a laser focus.
Automate the Ad Selling Process
Data-enriched ads are incredibly sought after by a number of ad networks in the publishing world, and constantly tracking the top bids for them can be a lofty task. Next-generation automation allows for full ad management on your own time as you can remotely manage the buying and selling of ad inventory without lifting a finger. SSPs automatically monetize apps and websites based on traffic.
Access Multiple Exchanges at Once
Entertaining bids can be financially draining if there are not enough quality bidders in a single network. Instead of waiting for inventory (and revenue) to drop, you can use SSPs to integrate with multiple ad networks at once. This allows you to participate in a real-time process so you will never miss an opportunity to snag the highest bidder. You'll also be protected with advanced security measures and features that are fully CCPA and GDPR Compliant.
Incorporate Header Bidding to Get Top-Tier Sales
With a smooth user interface and easy analytics integration, supply side platform advertising incorporates all the best features of header bidding to automatically maintain your competitive edge. Get bids from a variety of DSPs and demand partners with advanced AdTech functionality when you use header bidding in conjunction with your SSP.
Control Higher Yield Optimization with Price Caps
Supply side platforms offer the unique advantage of floor caps, which determines the lowest price your ads will sell for. You can automatically set and forget these caps with the assurance that you won't lose inventory or revenue based on real-time bidding fluctuations. This is a stellar way to control and create higher yield optimization in all of your dynamic ad campaigns.
Avoid a Hassle with User-Friendly Integration and Setup
The supply side platform doesn't just have the advertisers in mind, but the publisher as well. A simplistic user interface makes leveraging impressions a piece of cake, while direct demand opportunities make it so much easier for publishers to access more targeted audiences and ads beyond the open auction.
Not to mention, fast server speeds mean less latency, making page loading lightning fast. Get a better audience and produce faster results for your bidders with automated software that is personalized to suit your needs.
Supply Side Platform Advertising: How it Works
Supply side platform advertising is easy to set up and even easier to integrate (especially with the ready-made integration guide on Prebid). Once it is up and running, you can publish your available ad inventory all at once. Whenever your web pages load, the SSP will send a numerous array of ad requests to available ad exchanges. Sometimes, an SSP will even interact directly with a demand-side platform. 
Depending on whether or not available ads or bids meet predetermined criteria, the SSP will use real-time bidding to receive bids on impressions that you make available through your platform. Whichever advertiser wins the bid will then receive the ad through the SSP and can then display it on their website.
Data and Reporting
Data collection is a crucial part of effective ad bidding and overall website monetization, especially for publishers looking to cater to more specific types of audiences. Insticator grants publishers access to hundreds of millions of hashed emails to help streamline their targeting capabilities. The ultimate goal is to help you produce higher and higher CPMs for our partnered publishers or to gain direct access to impressions beyond the open bidding cycle.
We use 1st-party data collected from unique and engaging ads posted on our publishers' websites. From trivia to polls, to interactive games, it's clear that diversifying the mobile ad experience increases traffic and time spent on your website, leading to a direct increase in monetization across the board.
Build Your SSP and Maximize the Potential of Your Audience with Insticator Today
Hopefully we were able to paint a clear picture to answer the question, "What is a supply side platform?" and provided a straightforward  supply side platform definition to lessen the complexities of a difficult topic.  There are several methods that advertisers and publishing partners can use to drive up monetization, increase web traffic, and benefit from higher bids for more engaging ads. Supply side platform advertising lets you hone in on your audience even deeper, finely selecting the impressions that will matter most.
You can request a demo of our SSP tools to see how they will work for you. Get in touch with Insticator today to speak with our team about how you can maximize your virtual reach and earn the highest bids with your own supply side platform.