Track metrics across all your websites and devices and geo
Our Analytics Dashboard tells you everything advertisers want to know about your audience. Track demographics, shopping habits, political affiliation and beyond.
Create and schedule custom reports
Our Report Builder enbales Publishers to create revenue reports that can be run on-screen, or scheduled to arrive in their inboxes when you need them. In other words, custom reports have never been easier.
Accurate and insightful data
Our data is updated daily meaning that you are always kept up-to-date with accurate insights on your earnings and engagement.
Cross team collaboration
Collaborate across teams to create great interactive content and measure performance and engagement. In addition, you can work with our Content Team to create content that right for your audience.
Getting started is simple
Exploration
Schedule a call with our team so we can learn more about you and your goals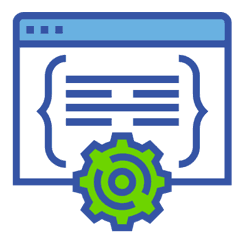 On-Boarding
Our dedicated Account Management Team provides technical set-up
Go Live
Launch ads and custom engagement content on your site
Track your Progress
Monitor performance and optimize your campaign with deep analytics
Get Paid
Watch engagement and revenue climb
Explore our other products and services
Increase time on site, PPV and gain audience insights with our content engagement offerings
Learn more about our available engagement offerings, ad sizes and types.