Display & Video Ads
Insticator gives Publishers the power to embed our interactive ad unit with its companion display and video ads. Customize the location of the video and display ads to adapt perfectly to the context in which you want to engage your readers.
Ads that are relevant and align with content
Dozens of ad partners ensure that you receive the highest quality ad inventory available
IAB standard video and display ad sizes
Whatever your site and revenue goals, we will find the ads that fit the best, and perform best, for your site
Block the ad blockers
Make sure you're earning all the revenue you should be with our ad blocker circumventing technology
All-in-one Ad Ops solutions
Our dedicated, experienced team is ready and willing to take the lead on your ad operations, ensuring peace of mind and lower Ad Ops costs
Ad Gallery
2 Display ads paired with our desktop engagement unit.
2 Display ads paired with our desktop engagement unit.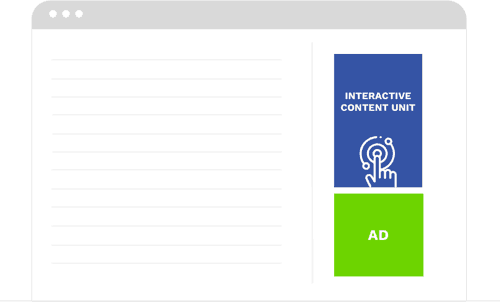 1 Display ad paired with our rail-sized engagement unit.
2 Display ads paired with our mobile engagement unit.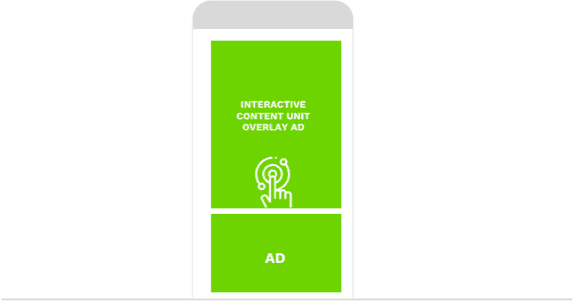 1 overlay ad served before content within our mobile-sized engagement unit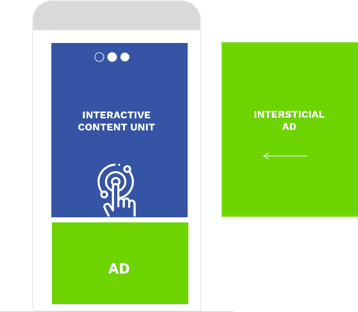 Integrate 300×250 display ads into the engagement unit for desktop and mobile
Standard display ad that's perfect for your sidebar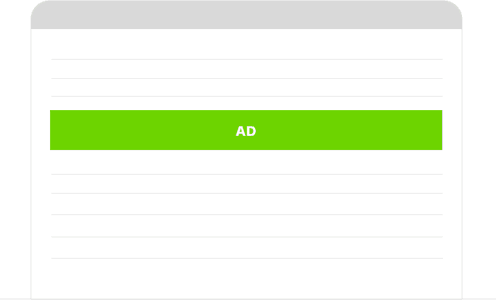 Standard display ad for desktop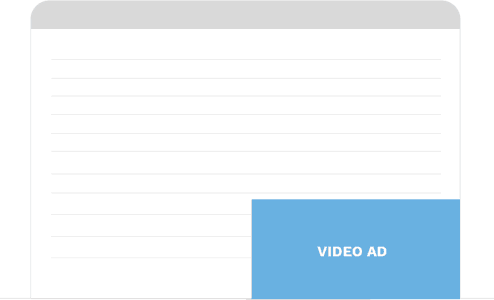 The customizable slider reveals the video from the bottom right corner of the browser window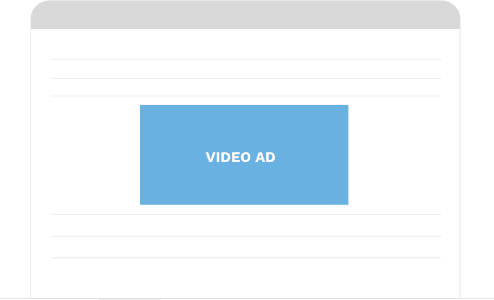 Pre-roll or mid-roll video ads provided via a VAST tag. Available for desktop & mobile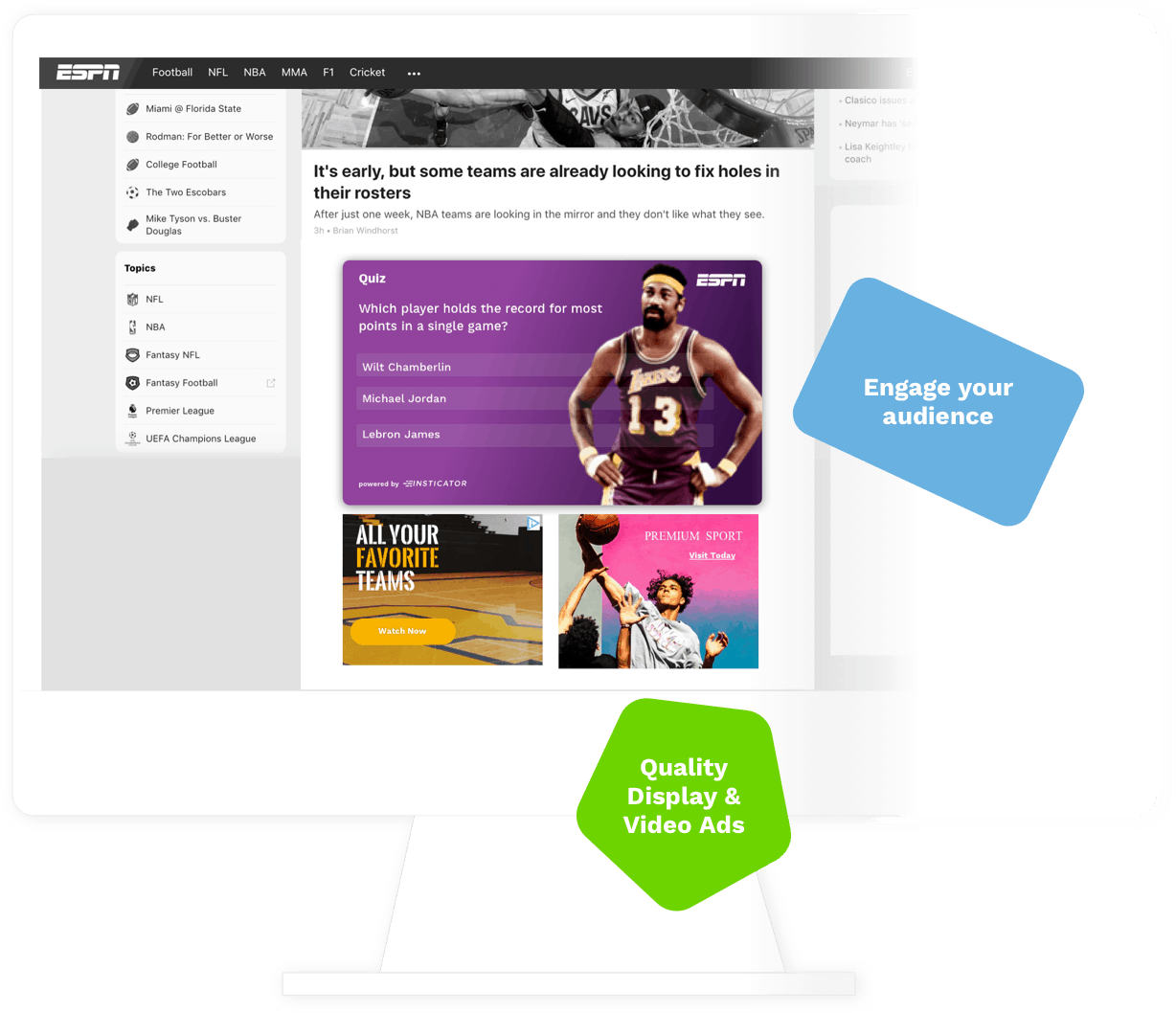 Optimize
Our interactive embed is designed to maximize engagement and revenue
Custom-created content, designed for each individual publisher's needs, keeps users engaged and on the page. That means users are seeing more ads, boosting revenue. The content we run in the embed is unique for each publisher, created by our in-house content team. Best of all, the additional content is free!
Polls, Trivia and Quizzes

Content Creation

Content Recirculation