Are Paid Audiences Replacing Keywords?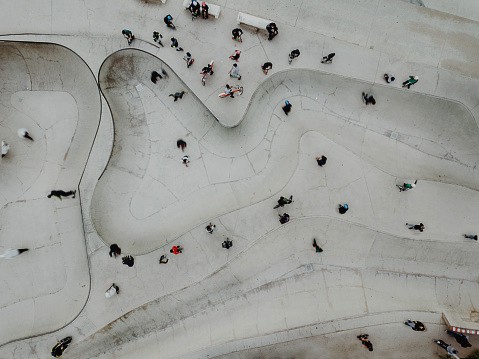 by Erica Garza
There's an ongoing debate surrounding SEM keywords and paid audiences. While some are quick to proclaim that keywords are dying as audiences replace them, others maintain that keywords won't be disappearing anytime soon. What gives?
To settle the debate once and for all, let's analyze current digital marketing trends around SEM and paid audiences to understand what prompted this debate in the first place.
Long-Tail Keywords Still Matter
It's important to note that, despite the claim that keywords are dying, they're not dead yet. The Next Scoop internet marketing blog suggests shifting the way you think about them, though. Keywords should focus less on achieving high rankings and more on serving the right users.
Where page rank used to be dependent on its abundance of backlinks, now pages are prioritized according to users' intent. That's why niche-specific blogs, Q&A sites and other platforms where users discuss products and topics are goldmines for long-tail keywords, which remain relevant to search campaigns. Only now, technology like RankBrain lets you gather this invaluable data quickly without having to do the heavy lifting yourself.
Voice Search Optimization
Marketers also need to consider how people search for information conversationally with the rise of voice search. Where textual searches are typically short, 70 percent of voice searches are expressed in natural language. So, not only do long-tail keywords still matter here, but the way in which those keywords are phrased matters just as significantly.
The Value of Audience
Paid audiences provide additional value that keywords do not by allowing advertisers to reach the right people at the right time with the right message. According to marketer Neil Patel, while keywords are helpful when it comes to determining interest and intent, "the customization options don't even come close to the possibilities that paid audiences provide." Here are some of the ways he and other marketers in the know have determined that paid audiences will eventually outshine the importance of keywords:
Personalization vs. Intent
Both keywords and paid audiences allow marketers to target customers, but with audience targeting, marketers are able to combine search intent with the knowledge they've collected about the user to create a more personalized experience with tailored and targeted ads.
Cost
Attempting to capture new customers through SEO can be more expensive than building and maintaining a loyal audience. In fact, one study shows it's five times more expensive to acquire one new customer than to keep an existing one, as it may lead to more ROI.
Engagement
High rankings may seem like a job well done for some marketers, but only if users find your content relevant. When users don't engage with your site, what's the point in wasting their time?
However, an audience won't just visit your website. They'll engage with it and potentially share your products or services with those they care about because they already care about you. To show your audience you appreciate their loyalty, Purna Virji, Senior Manager of Global Engagement, Microsoft, suggests spending more time focusing on creating and optimizing your customer segments. "Drill down in them even further," she says. "So your ad messaging can be as relevant and feel as personalized as possible."
While it doesn't feel quite right to declare the keyword dead in 2019, it's clear that paid audiences are becoming just as important, if not more. As Andrew Lolk of SavvyRevenue told Search Engine Journal, if you're not using audiences, you're doing PPC wrong.
Erica Garza is an author, essayist and copywriter with over a decade of marketing experience writing about hospitality, health and lifestyle products. Her work has appeared in TIME, Health, Glamour, Good Housekeeping, Women's Health, The Telegraph and VICE. She lives in Los Angeles.
References: