Insticator Ranks #680 on the 2019 Inc. 5000 List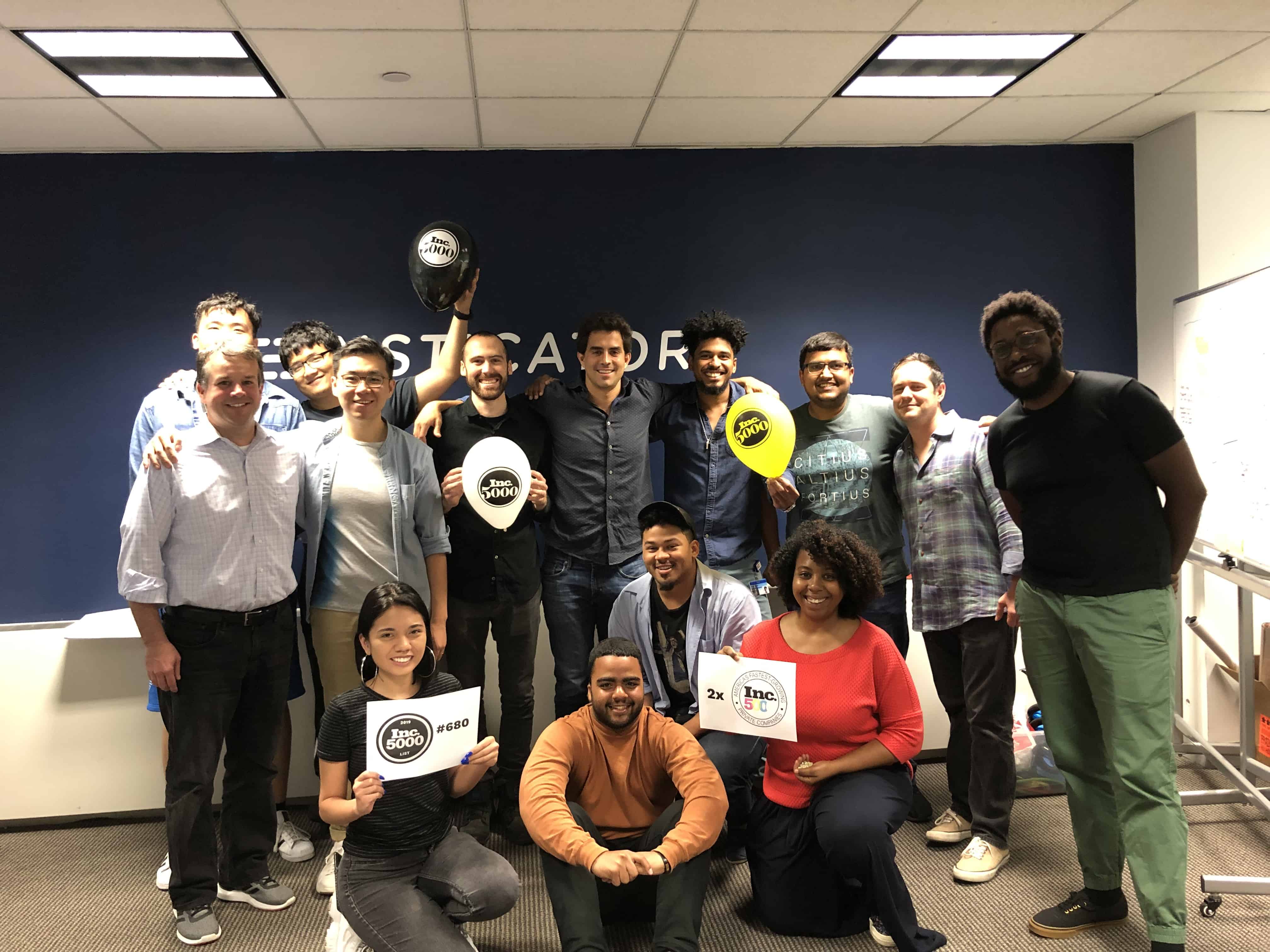 We're gonna need a shelf for these awards! In addition to our CEO Zack Dugow's inclusion in this year's DMN 40Under40, Insticator has been named one of the fastest-growing companies in the U.S. by leading start-up publication Inc.!

For the annual Inc. 5000, Inc. highlights the 5000 most successful privately held companies across the nation based on revenue growth. Insticator landed at #680 in this year's edition, boasting 601 percent revenue growth and a 318 percent increase in company growth thanks to recent global expansions. This marks the second time Insticator has made the Inc. 5000; in 2017, Insticator was named the 675th fastest-growing company in the nation.
Over the last year, we've had a number of company wins that have propelled this growth. This past May, we opened our fifth office in Waterloo, Canada, expanding our product and design teams. And as our team has expanded, so has our client base: Today, our Embed product is featured on over 2,400 publisher websites.
CEO Zack Dugow believes Insticator's growth lies in its culture-first approach. Our four core values — be defiantly great, 100% viewability, sleeves up, and unconditional empathy — are at the heart of what we do here at Insticator. "If you have a good culture and good people, the rest of the business challenges will figure themselves out," he says.
When discussing Insticator's future, Dugow has a clear vision for what Insticator can do for publishers: "I think there is a lot to do in driving meaningful content engagement, insights, and revenue for publishers. We'll continue to further develop our products along that vision."