AI + Human Moderation
Would you trust a bot to weed out the bots and bad apples? Our experienced team of human moderators provides around-the-clock service, helping Publishers create and maintain a positive, 100% brand safe user experience.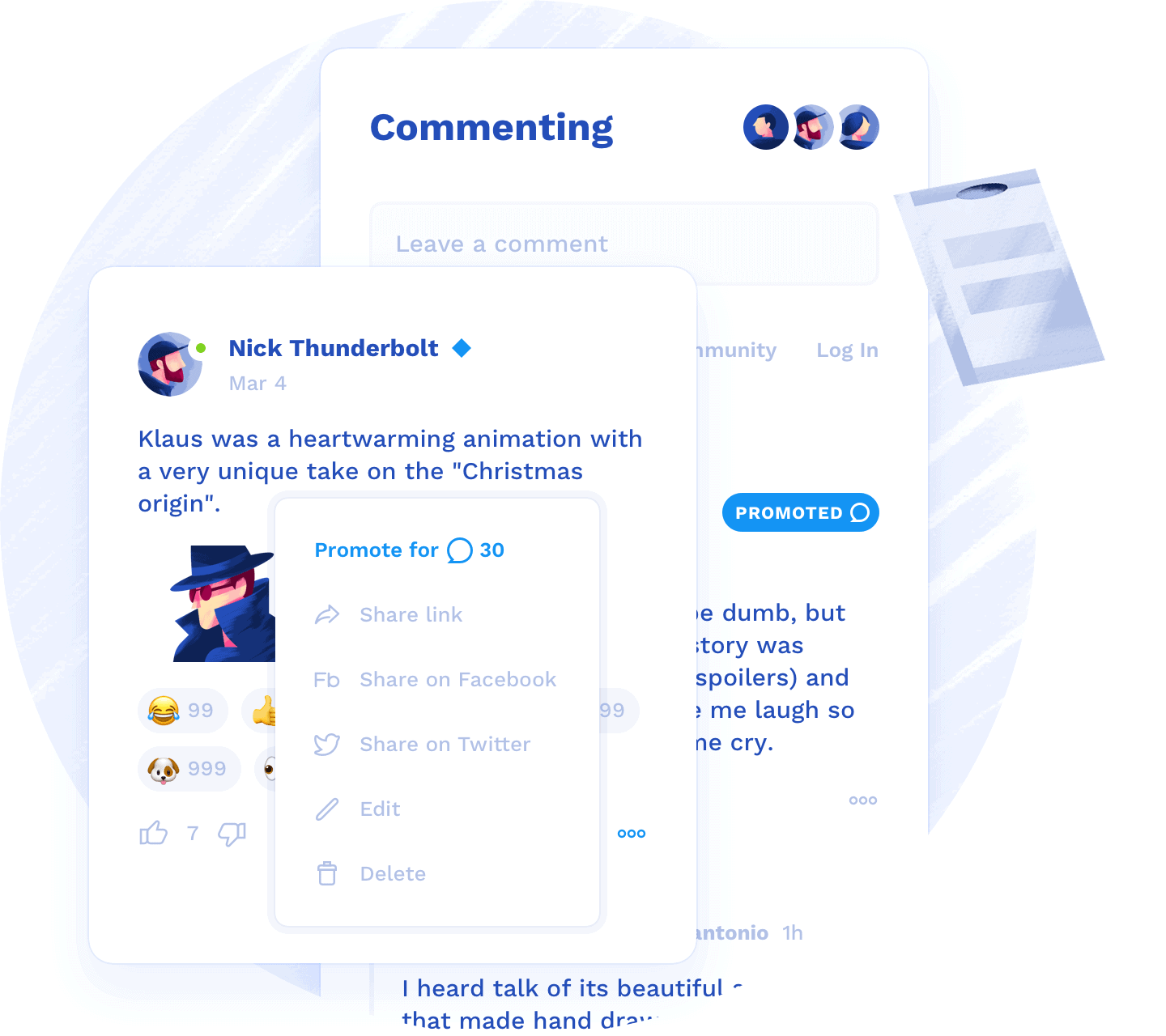 Seamless Cross-Screen Integration
Our clean, user-friendly interface is designed to deliver a consistent, premium experience across screens of all shapes and sizes.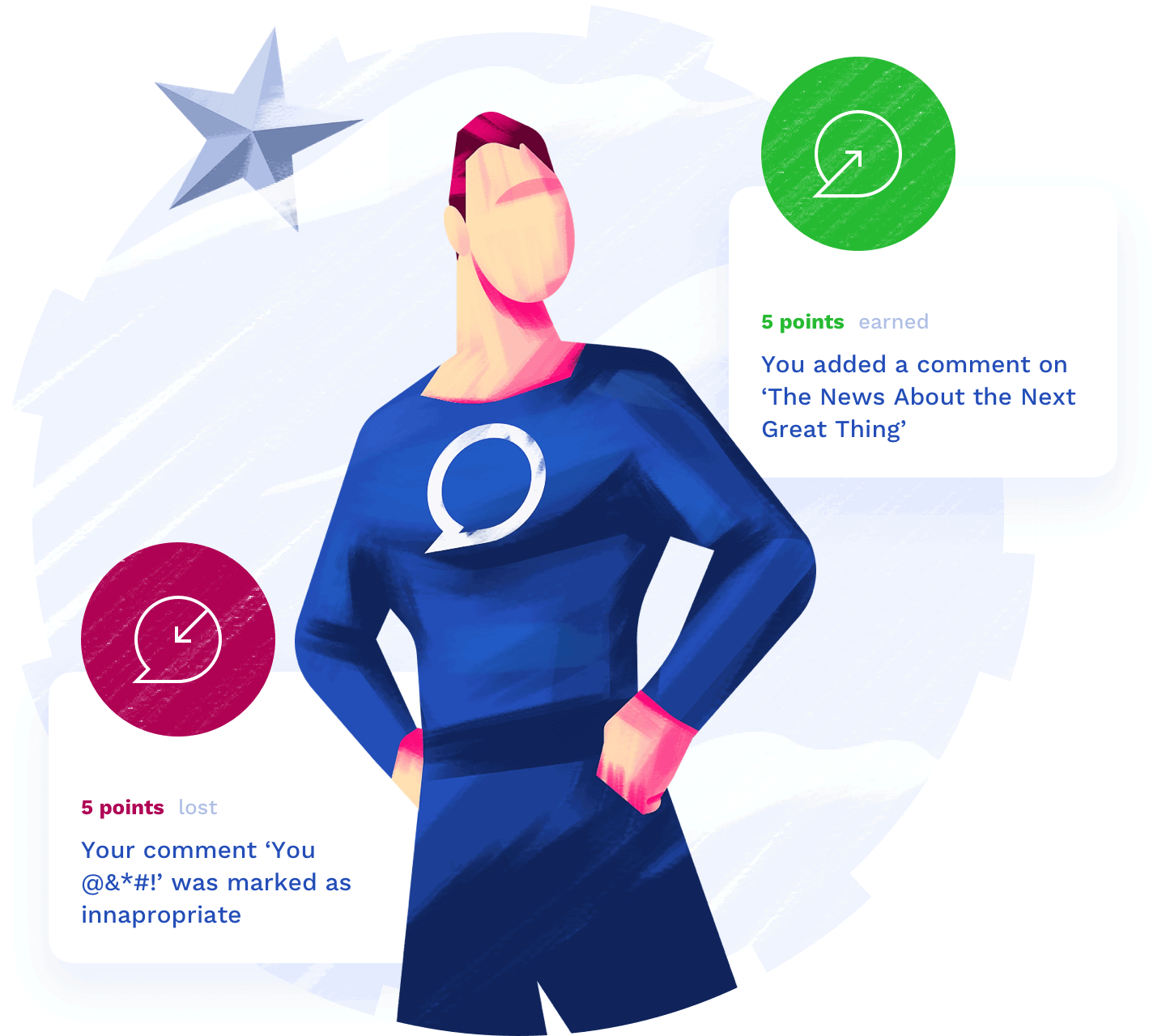 Reputation Points
Encourage positive user interaction and increased engagement with Reputation Points.
Customizable Configuration
Our powerful, industry-leading technology ensures a stable, engaging experience no matter what settings you choose.
With our ad-supported model, Publishers can generate unique incremental revenue from a historically under-monetized area on their sites through easy-to-implement video and display ads.

Turn Conversations into Community
Get the tools you need to build a passionate, engaged audience on your site.