How to Create Your Own Google Ad Manager Account: What to do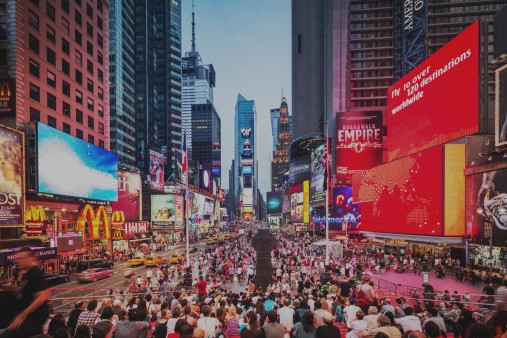 Whether you are running one large advertising campaign or you are trying to manage several individual campaigns on behalf of your other businesses or clients, you have probably discovered how overwhelming it can be to try to do it all on your own. Between logging into several different accounts, remembering unique campaign needs, and tweaking settings to ensure smooth operations, there is no time left to work on the other important aspects of your business. 
The need for a supply-side platform with a consolidated dashboard and easy-to-access tools could not be more apparent. Insticator experts recommend that clients looking to maximize their ad engagement potential create a Google Ad Manager account before publishing their ads, as this platform provides a number of features to make campaign management much more feasible. 
Keep reading as we dive into the details of Google Ad Manager for publishers and list two simple steps for creating a Google Ad Manager account for your business.
What is Google Ad Manager?
Publishers who have years of experience publishing ad campaigns might remember the newly-renamed Google Ads Manager as "My Client Center", and it provides many of the same features. This all-in-one platform is an industry powerhouse as it gives publishers a place to manage and create all of their ad campaigns, across all businesses and clients, in one single spot. 
Finally, publishers can say goodbye to constantly having to log out of one account and into another, requiring a frustrating password and security management system as well.
Additionally, Google Ads Manager analyzes and reports on the metrics you want to track, offering key suggestions for future campaign activities. You can edit and change your ad settings at any time to reflect updated audience trends. 
It is very easy to create your own Google Ad Manager account when you confirm your business information using your existing Google Ads login. Our Insticator experts will help you streamline this process so you don't have to worry about the formalities of the initial setup. 
Why Publishers Should Have a Google Ad Manager Account
Google Ads Manager is like the department store of ad manager solutions. You can find everything you need in one place, without having to constantly visit several third-party locations just to keep track of your advertising methods. 
Using Google Ads Manager in tandem with Insticator's full ad management services will help you reach more audience and provide more enriching content that they can be fully engaged with, allowing you to watch your company's profits soar without having to fill up your schedule with demanding ad management busywork. 
Publishers also enjoy the following benefits of having a Google Ad Manager account:
– Instantly create new ad campaigns for any website or client account you have linked to your management profile 

– Help clients create new ad accounts while having control over the process

– Manage settings and set up specific rules, exceptions, and other statements to make unique changes to one or more accounts

– Consolidate consumer information, analytics, billing, and other types of data in one dashboard so you can make payments from one location

– Generate reports to help you analyze the health and success of your campaigns
You may be surprised to learn how easy it is to create a Google Ad Manager account for publishers. But before you jump into the creation process, there are a few setup recommendations you should follow first. 
Before You Create a Google Ad Manager Account – Things to Consider
It is a good idea to have all of your eggs in one basket before signing up for a new campaign management tool. You'll want to clearly define your goals, your company's objectives, and your brand voice so you can publish ads with as much success as possible. 
Do you know your current engagement levels? 
Do you have enough capital to continue growing in other areas of the business while you develop long-term campaigns for greater overall profits? 
Here are a few things you should start thinking about before you create a Google Ad Manager account.
Define Your Actions and Conversions
A conversion typically refers to the act of "converting" a website visitor into a potential customer by getting them to click an ad, sign up for an email newsletter, or perform some other sort of predefined action. It is important that you know what kind of activity you are trying to encourage the user to do. 
You can track different activities in different ways, so make sure to speak with your ad management expert about defining a concrete conversion goal if you don't already have one.
Prepare to Play the Waiting Game
Advertising campaigns that are robust with data-enriched, content-driven, engagement-focused ad types will exponentially maximize any publisher's online revenue. 
However, this won't be accomplished overnight. Just as Rome was not built in a day, a solid advertising campaign can take months to generate profit, and that is to be expected. Make sure you are prepared for the long haul and you will certainly reap the rewards of your patience.
Spruce Up Your Website
If your website is not already optimized for a great user experience and, accordingly, a seamless flow of revenue, then you should hammer out those details before attempting to drive more traffic to your site. While a healthy ad campaign is an important part of website monetization, you need to have an existing ranking with Google and a website in good standing in order for your ad campaign to truly work.  
Google Ad Manager for Publishers – How to Create an Account in Two Simple Steps
Creating a Google Ad Manager account is incredibly simple, and your partnered ad management expert can help you get through the initial stages. This is all you need to get started:  
Step #1:
Create a Google Ad Manager Account
If you already have a regular Google Ads account for your business or for your clients, then you can use this account to apply for Google Ads Manager. All you need to do is input some basic information about your company and you should be good to go.
Step #2: Make Your First Google Ads Manager Campaign
Once your account is created and confirmed, you're in! You can now work with your marketing experts in tandem with your personalized supply-side platform to bring bigger, better, and more dynamic ads to the audiences you care about most. Creating a campaign can be easily made through Google's provided templates and premade forms, or you can also activate "Expert Mode" and build a completely new campaign from scratch.
Don't Publish Your First Google Ads Campaign Alone – Let Insticator Help!
While the initial setup process is easy, navigating the world of Google Ad Manager for publishers is overwhelming for those who may be new to the digital marketing scene. Learn how to set up your ad campaigns the right way and go further with content-driven ads that actually encourage users to come back for more. You can get in touch with us at Insticator to learn more about boosting your company's bottom line with a powerful tool like Google Ads Manager today.