Utilize and activate first-party data to increase the engagement and ad revenue for your website.

76% of publishers don't have a way to collect and utilize first party data, partner with us to identify, engage and monetize more effectively!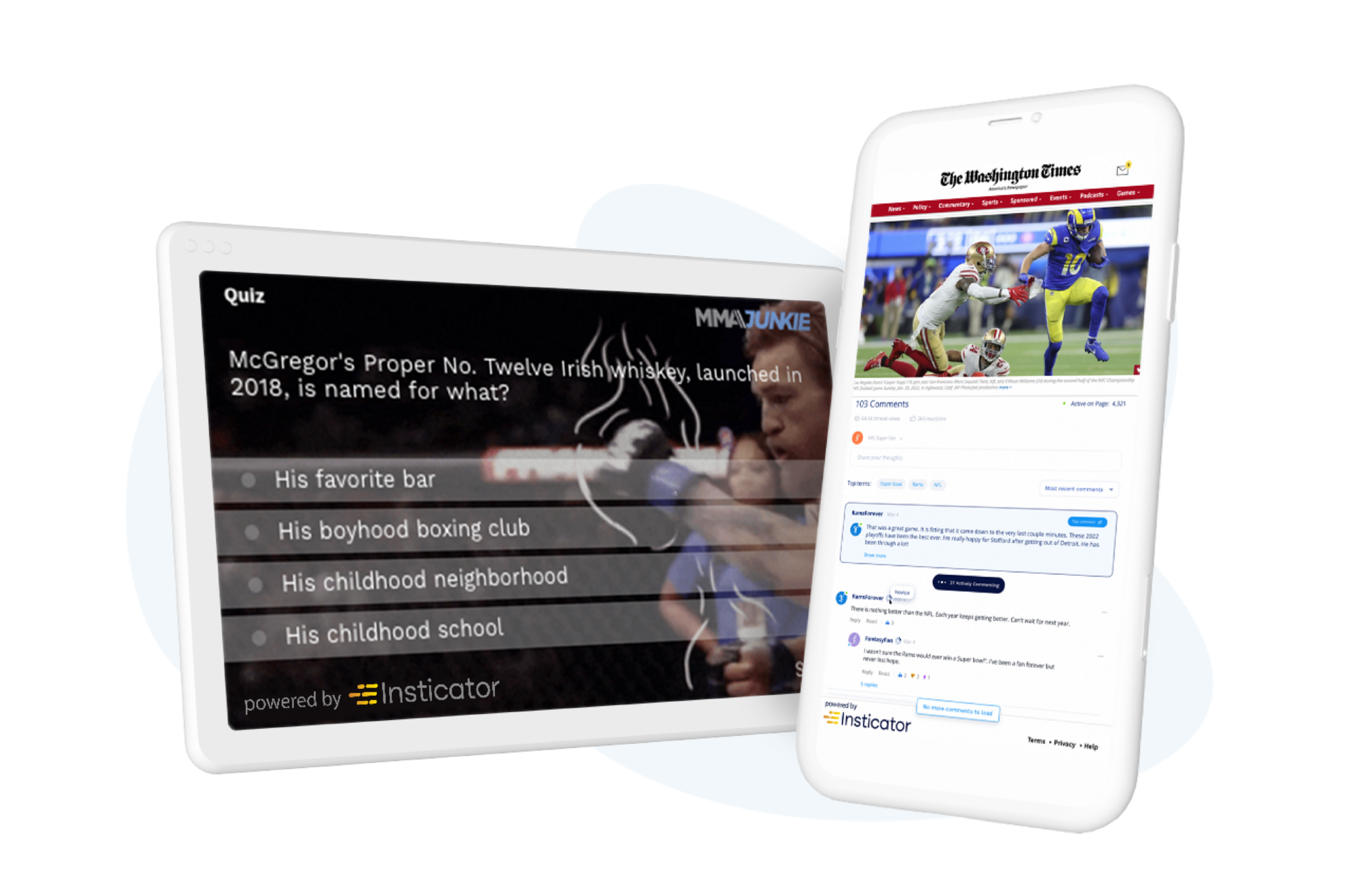 What We Do
We provide publishers with the tools to deeply engage audiences through rich content and community experiences, while tapping into unique revenue opportunities driven by audience data.
Browse All Products
"Switching to Insticator Commenting from Disqus has increased our engagement and monetization by 11x! Insticator was responsive to our goals and requirements, and developed solutions to enhance our overall user experience. They also migrated our audiences' comments histories seamlessly ensuring no disruption during the transition."
Aaron Broder, Founder and CEO, Evolve Media
"Our network has unique needs and sensitivities. Insticator's human moderation keeps user comments appropriate and brand safe, while also watching out for awkward language considerations that automated moderation often miss. Insticator also quickly imported our comment history and is always doing whatever it takes to help us improve the user experience."
Tami Deleeuw, Sr. Manager, Ad Operations, Ancestry
"Insticator are a genuine pleasure to deal with, they are professional and friendly and they really know what they're talking about. They are also very proactive in finding ways to maximize revenue generated by site visitors beyond standard ad placement. Even the smallest of questions are dealt with professionally and lightning fast. I highly recommend them to anyone looking for a complete ad management solution."
Katie Deverill, Operations Manager, Company Check
"Insticator did a lot to establish trust at the beginning. I found it difficult to relinquish control, having been used to running all aspects of my sites myself previously. However, in reality, if there's any part of the advertising implementation I'm unsure about, it's easy to contact Insticator to discuss my concerns. Insticator has also increased my revenue dramatically, using header bidding and video ads, which I had no idea how to implement myself. Because I now have more free time to spend on the site, I have been able to increase the traffic, multiplying these benefits."
Sha Crawford, Owner, Masterpiece Generator
"Their account management team is attentive. They were also very patient with us as we worked through a longer-than-typical internal implementation process. They also have an amazing ad ops team that generate significant revenue in addition to the engagement from the widget."
Tim Turner, Program Manager,  Lee Enterprises
"Insticator is a solid solution for additional revenue and bidding pressure in our stack. They are consistently among our top performing partners."
Lon Hatch, Manager, Programmatic Yield, KSL
"Insticator has ensured consistent monetization across our ad stack. The greatest benefit, aside from revenue lift, has been partnering with them on making their publisher offering one of the best available."
John Gaudelli, Affiliate Manager, Shmoop
"The way to engage the user is the best thing about the Insticator widget. Also, we can use it to get insights for other customers. They increase our incomes without sacrificing other inventory partners."
Lucero Garcia Ruiz, Head of Publishing, Proceso

Best Platfom for Publishers
2021
50 Fastest Growing Companies in New York
2020
2020
4x Winner
2017 | 2019 | 2020 | 2021
Fastest Growing Solution Providers
2020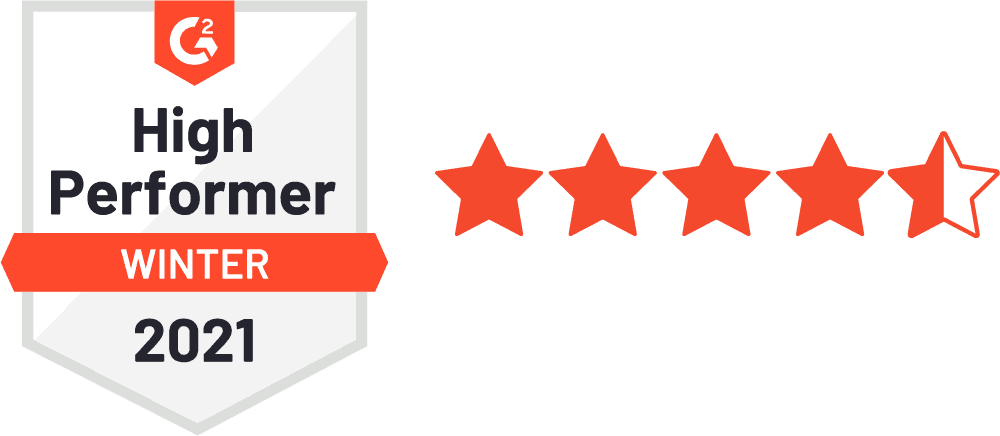 G2 High Performer
Winter 2021