Commenting 2.0: The Next Level of User Engagement
September 2023
#Engagement
#Monetization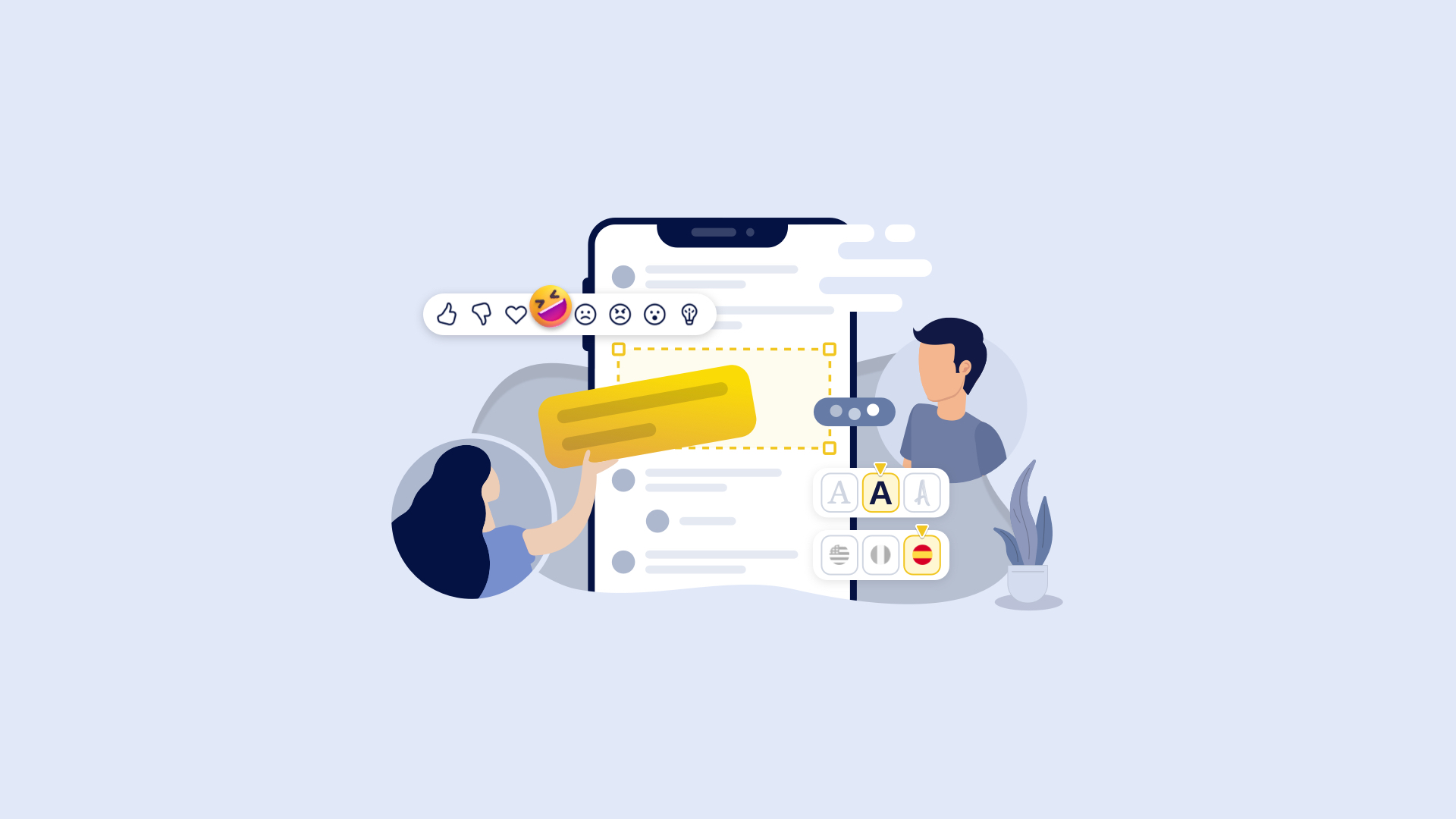 For years, Insticator has been the standard by which all other commenting platforms should be measured. Insticator's highly-interactive commenting features help create a loyal community, promote repeat visits, and increase time on-site. Our Human Moderation features paired with AI ensure a brand-safe environment that enhances the user experience and draws in quality advertisers.
And it's only the beginning.
Coming soon to pages all around the web, our developers have been hard at work on a next-generation experience adapted to the modern Internet and the needs of publishers. The new iteration will provide an agile, technically-robust, streamlined experience with more features than ever before.
But before we get to what's shiny and new, let's go over what we've already been able to deliver.
Why You Need Insticator Commenting:
With Insticator Commenting, users receive email notifications complete with clickable URLs when another user replies to their comment – drawing them back to your page for more. On average, 30% of all notified users return to the site as a result, giving you more opportunities to grab their attention, serve them more content, and get their eyes on your ad placements.
That's not all: sophisticated gamification allows the user to earn points and badges for their participation, triggering those reward circuits in the brain and rewarding them for coming back to your pages, again and again. Universal sign-in means users can sign-in using Google, Facebook, or Twitter (X) – which means no barriers to entry, and a quick and easy e-mail capture. This is the sort of thing communities grow up around, creating a thriving populace of dedicated users.
Once you've got those users, what do you do with them? Well, it's no secret that the third-party cookies that have been the lifeblood of adtech and monetization for years are going away. Insticator Commenting allows you to collect valuable first-party data in its place – compliant with GDPR, CCPA, and Coppa. You can track a user's total comments, total views, and the average comments per unique user, gaining critical insights into your audience behavior. Our content recirculation widgets can present users with other relevant articles, keeping them in your ecosystem longer and collecting even more valuable data.
With these tools and user engagement data at your disposal, you'll be able to see which content your audience is responding to, which helps you course-correct to give them more like that, boosting your overall engagement and solidifying your user base.
Insticator Commenting is fully ad-supported – no stealth SaaS fees will be cropping up to hurt your bottom line. The unit is fully customizable, so you can build the commenting unit to your needs, with unique fonts, colors, emojis, gifs, videos, reactions, and more. Turn features on and off to suit your site, and it will blend in seamlessly with your existing architecture. Tailor your user experience to your community and your needs!
Brand Safety
The problem with users on commenting pages, of course, is that they can say whatever they want – and that can threaten the brand safety of your pages. Advertisers often don't want their ads displayed next to unpleasant comments. But you're a busy publisher, who doesn't have time to spend all day playing whac-a-mole with problematic users. 
That's where Insticator's crack moderation team comes in. A one-two punch of smart AI and experienced human moderators keep your comments clean and troll-free, with 24/7 support for your community environments. You establish the parameters of how lax or restrictive you want the moderation, and you can include your own moderators as well. Insticator never sleeps – so you can sleep soundly.
What's New With Commenting 2.0
Commenting 2.0 is a technical marvel: 5x lighter than our legacy systems, with 50% faster load times, 200% faster DB searches, and 100% faster API response. But Commenting 2.0 wouldn't be the future of commenting if it was just a lighter, faster, more-agile platform. The next phase includes a whole host of features ready for how you operate.
Our Core Web Vitals optimization is focused on minimizing the impact to your page speed and user experience, with first-input-delay, time-to-paint, and content-layout-shift in mind. Your page will load faster and smoother with Insticator Commenting 2.0, compared both to our legacy system and to equivalent platforms.
Our mobile-first responsive design ensures that as your readers migrate to mobile, our product is designed to function seamlessly – the layout of our unit scales to fill or fit any space, no matter how wide or thin, ensuring that users on massive gaming rigs and users on old iPhones will be able to engage with your comments.
Our notification and gamification features are getting a huge upgrade, with more incentives for users to engage the community, gain points, and earn status with special badges that will make them stand out. In real-time, users will be able to see if someone is typing or responding to their comments, who is online, and who else is engaging in the discussion. There are more reasons than ever to comment on your pages, and even more reasons to keep doing it. More user engagement means more time on-site.
All that and unprecedented new accessibility features: screen-reader capable, WCAG compliant, and friendly. Localized language translation means that your headlines, body copy, and more can get translated into something your users can understand.
Not to brag – actually, no, scratch that, we're absolutely bragging. Insticator Commenting 2.0 is better than ever, and we're very excited to share it with you.