MMA Junkie wanted a new way to increase audience engagement, and sought out Insticator's trivia embed.
Read how Insticator can increase engagement and SEO scores through trivia and polling with publishers like MMA Junkie.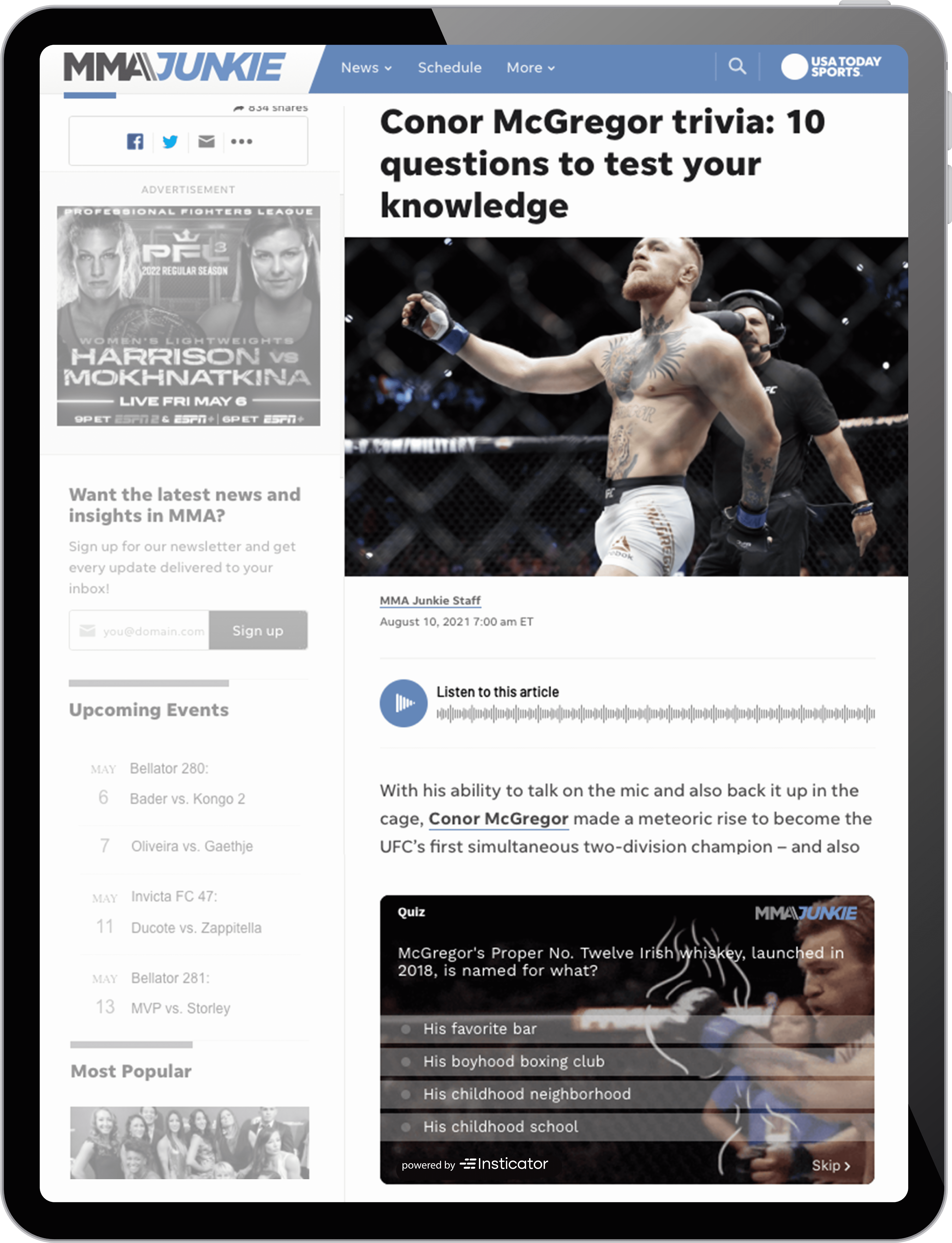 MMA Junkie, a site under the USA TODAY SPORTS umbrella, sought to engage their users and test their knowledge of top MMA and UFC stars through a monetized experience. By collaborating with our Content Team on the creation of trivia, MMA Junkie launched quizzes on stars like Conor McGregor and Ronda Rousey. With the utilization of SEO on each quiz page, MMA Junkie seized upon a unique SEO opportunity: driving organic traffic towards engaging quizzes that would keep readers on page for longer. Between SEO and organic social posts from stars like Bruce Buffer himself, MMA Junkie saw over 48,000 quiz responses in under a week.
Engage Your Audience with Poll, Trivia, and Content Discovery Units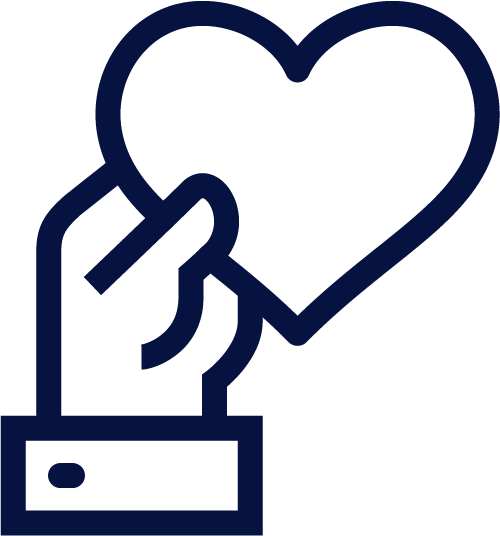 Capture the Pulse of Your Audience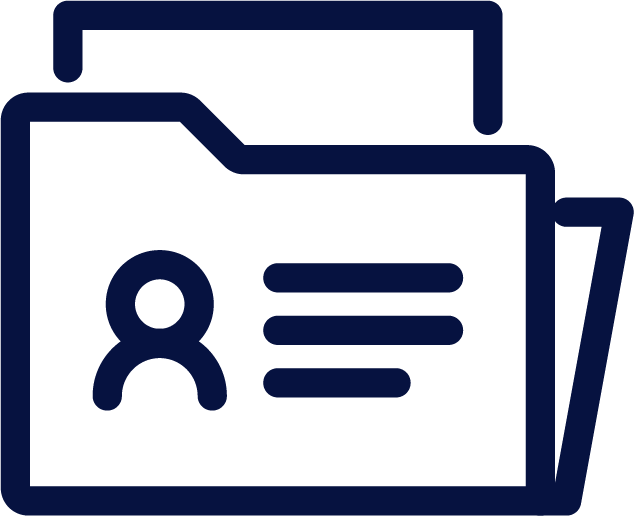 Managed Services at No Cost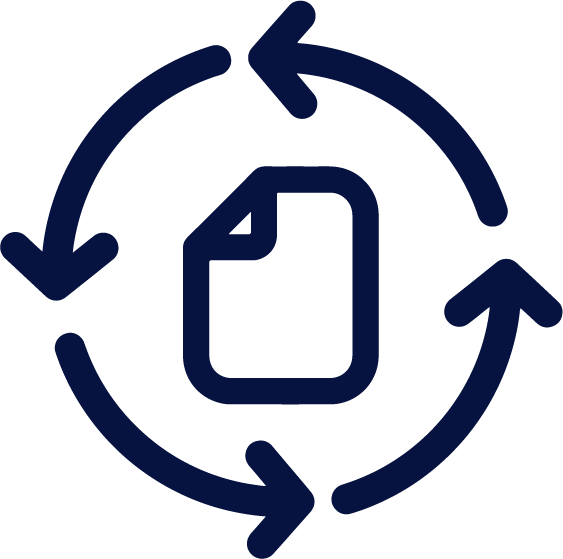 Native Content Recirculation with Spotlight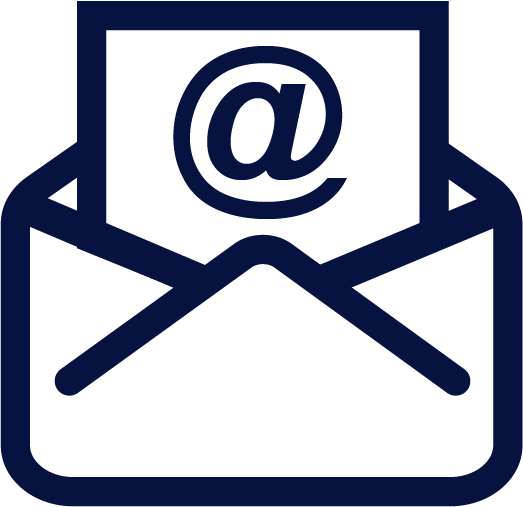 Email Sign-ups Made Easy
Trusted by the World's Leading Brands
"When we launched the new trivia section on MMAJunkie our engagement went berzerk! Both the fans and the fighters loved it. We love having the trivia section on the site and the SEO opportunity was a great side affect."
Simon Samano, MANAGING EDITOR
Get the Case Study


Best Platfom for Publishers
2021


50 Fastest Growing Companies in New York
2020


2020


3x Winner
2017 | 2019 | 2020


Fastest Growing Solution Providers
2020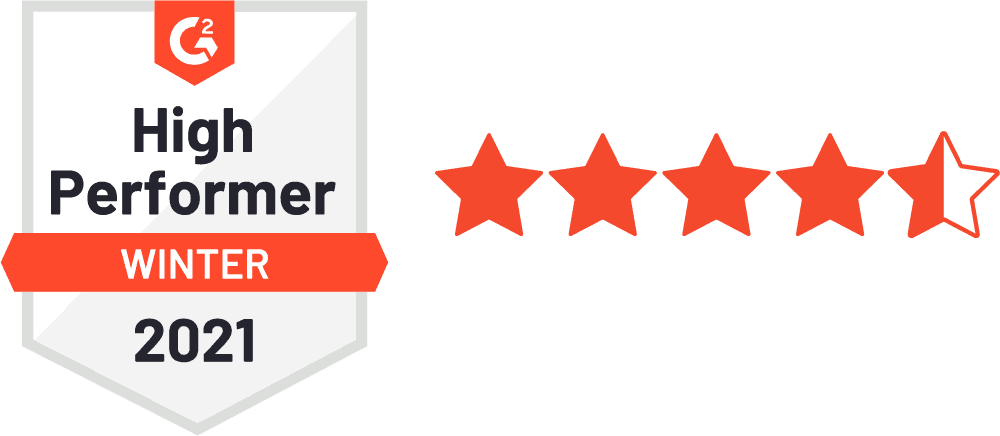 G2 High Performer
Winter 2021
Find out how Insticator increases first party data collection and increase time on site and monetization
Get The Case Study