Breaking Into the Ad World: What is the Benefit of Mobile Ads?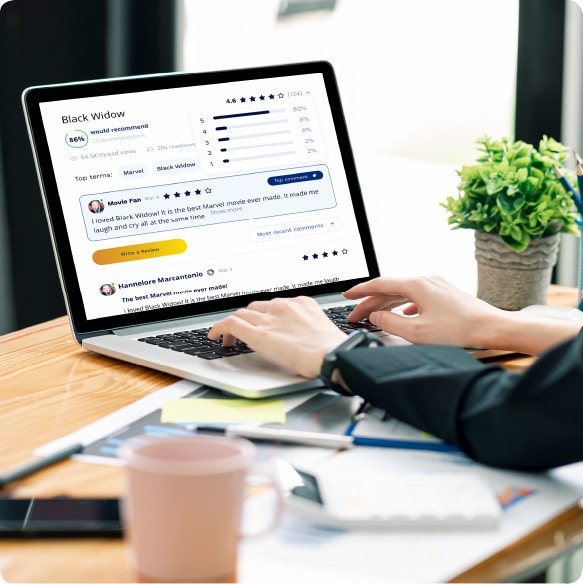 Concepts for the original mobile device have been thought up for decades, with the first flip phone making an appearance in Star Trek. Since then, mobile phones have exploded into one of the most profitable industries in human history. Mobile advertising saw over $117 billion in profits in 2021 alone, according to Fortune Business Insights. With this number seeing steady rates of growth, it is no wonder that advertising and content engagement experts are placing such a high focus on mobile ad optimization, but what is the benefit of mobile ads?
One of the many benefits of a full ad management package through Insticator is the ability to seamlessly incorporate data-enriched mobile ad formats across all types of devices. You can level up your inventory through innovative management techniques and ad types that are sure to contribute towards your overall goals of revenue and growth. 
Today, we are going to talk about mobile ads and their many critical benefits. Insticator works with publishers to personalize mobile advertising efforts to increase web traffic and capture new leads through innovative and interactive ads.
Setting Up Mobile Ads
Billions of people are using their phones at any given moment. Most consumers spend more than an hour a day looking at their mobile devices, whether to check emails or play games. So many important parts of life are contained within our mobile devices, so targeting ads towards these devices will be an integral part of your overall marketing strategy. 
Mobile ads, therefore, are types of advertising content that can be found on mobile devices. These ads are specially created, formatted, and styled to fit different screens, optimizing a smooth experience for each and every user. Publisher-specific ad campaigns are set up to target mobile devices used by readers and display relevant information, encouraging audience members to learn more.
What Kinds of Ad Formats are Found on Mobile Devices?
Ever wondered what kinds of ad formats are found on mobile devices? There are several different types of ad formats that can be optimized for mobile devices. While each publisher's marketing campaign will look different, it is likely that one or more of the following ad formats will be used and optimized for different mobile screens:
Video Ads
What's the best video format for mobile ads? For some, watching videos on the phone is like second nature. It is one of the most popular and common activities that people do on their mobile devices, so it makes sense to place advertisements within this same sphere. Video ads gain far more impressions than television ads, but that also means the competition is more fierce. The best video format for mobile ads for successful video ads are creative, short, stimulating, and unique, and should end with a call to action that makes it easy for viewers to follow what's going on. 
Knowing the best video format for mobile ads can help you extend your reach and get in front of as many eyes as possible. While there are other mobile ad formats to utilize as well, it is no secret that video and interactive ads are likely to earn you the most impressions.
Game Ads
People love to take a break with a little game. By incorporating engaging and interactive ads on your site, you can combine a user's gaming skills with their knowledge of your brand. Regardless of how they score, users will be interested in learning more after interacting with the ad. This can even be taken a step further to compare scores with others while publishers gather data about each and every person who interacts with the ad. This contributes to future insights to help cater ads even further toward the specific audience you want. 
Trivia and Polls
Another type of interactive ad that you can incorporate on your mobile devices is trivia and polls. Users will feel valued as their opinion is asked for, and they can compare answers with others to see how popular their thoughts are. This will encourage users to click around and explore your site to gain more knowledge based on what they saw in the polls. Similarly, trivia will test a user's knowledge of the content on your site which also contributes to a big boost in impressions.
What is the Benefit of Mobile Ads? 
What is the benefit of mobile ads for publishers specifically? How can you seamlessly incorporate mobile ads into your existing advertising campaign? If you are planning on expanding your reach beyond your desktop site in an effort to draw in readers from mobile audiences, you have plenty of benefits to look forward to, including: 
1. Cost-Effectiveness
Mobile ad campaigns are some of the most dynamic and affordable marketing solutions out there. When compared to traditional advertising campaigns on radio and television, mobile ads are significantly less expensive. Not to mention, on the user's end, mobile advertising allows for instant purchases through smartphone payment apps after clicking on an ad. Mobile ads are a win-win solution for everyone involved.
2. Customization 
One of the key features of mobile ad marketing isn't just the publication of dynamic ads, but the advanced data collection features that publishers can utilize on the back end. Data collection can provide key insights into a user's location, interests, mobile phone habits, and even what they are looking to spend money on. This allows you to better cater your ads to these specific audience members, capturing more leads as time goes on.
3. Accessibility
For a lot of people, their mobile phones are a lot more accessible than their desktop computers. When you are out of town or simply out of the office, your phone is the strongest connection you have to the Internet and your ability to communicate. Publishers can use this to target audience members no matter where they are, but especially if they are out and about. You can provide your consumers with certain things that they would otherwise have to wait to log onto their computers for, which can cause a huge drop in interest (and, subsequently, impressions). 
4. Immediate Engagement
Immediate engagement means immediate reach. But it's not just about where you advertise to your audience, but when you want to reach them as well. Depending on the content you are pushing, you may want to try getting your ads in front of viewers during a certain time of the day or week. Otherwise, you may be missing an opportunity to catch new audiences at the perfect moment. Don't forget to include a call to action to rake in more traffic ASAP!
5. Creativity
Mobile ad formats offer publishers the best opportunity to incorporate more engaging content for their viewers, such as videos, polls, minigames, and more. Since the secret is out that mobile advertising can be a huge financial boon for publishers, the market has become an increasingly competitive place. Creativity and interaction are two of the biggest goals that advertisers should focus on when looking to capture new leads. The mobile ad market has opened up an opportunity to be creative in ways that could not be achieved through traditional advertising methods. 
We hope this blog post answered common questions about mobile and video ads, such as: what is the best video format for mobile ads, what kinds of ad formats are found on mobile devices, and what is the benefit of mobile ads?
Increase Engagement and Revenue with Personalized Mobile Ads
If you are struggling to increase engagement on your site, and therefore aren't meeting your monetization goals, now might be the perfect time to assess your mobile ad marketing strategy. You can benefit from a customized package of interactive ads, mobile content, data insights, and more when you get in touch with the experts at Insticator. Check out our case studies to see our work in action and contact us to start curating your own campaign using our dynamic ad management platform.